Today is International Day of Happiness
A global celebration to mark the United Nations campaign to encourage global happiness, an idea that I absolutely love.
This is not a concept that is easy for some, it can take a lot of work to be happy. The guidebooks say mindfulness, self-love and appreciation of what you have is key to happiness, which can be true for some, but it's never that simple. People have a jarred version of reality in modern times, it can be easy to think that someone else has a better life/relationship/family/home/body/face/wardrobe than you. Truth is, we are all struggling in our own way to be the version of ourselves that our Instagram profiles show. Take a moment to think about happiness, the simplest things in life bring the greatest joy.
I feel happy and content on those rare occasions when my kids aren't fighting, we are all cuddled up on the sofa with goodies watching marvel movies. Honestly, that is one of my most treasured happy places, it is simple, costs very little and fills me with love. If you had asked me 10 years ago, my answer would be very different. Our idea of happiness evolves as our lives do, once upon a time all I cared about was what club I was going to at the weekend, now I couldn't give two hoots and I am happy to spend my weekend in pyjamas.
Also, happiness is a very large glass of wine after 'one of those days' because kids are not easy

What makes you happy? What sets your soul on fire? Do something today that makes you happy, even if it is just one tiny thing. Sit alone in a coffee shop in peace and quiet, treat yourself to a cream cake, start that book you've been meaning to read, watch the ENTIRE box set, see your friends, play with your kids. Whatever your vibe is, do it and feel happy.
If you want to spread happiness, go visit an elderly relative, catch up with an old friend or volunteer in your community. Your happiness will make someone else happy.
Find out how you can get involved in International Day of Happiness on the official website https://www.dayofhappiness.net
Much love, Style Button xx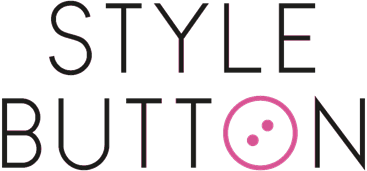 #internationaldayofhappiness #internationaldayofhappiness2019 #happy