Viral land rejoiced when word spread that fashion giant H&M used unedited images of models wearing their bikinis; they left stretchmarks and blemishes on the models, instead of photo shopping them out.
The company has been praised for championing body confidence and supporting natural bodies.
And rightly so, it is amazing to see a huge brand like H&M using their influence to highlight important issues. The fact that these images went viral, really reflects what women want to see. Real, relatable bodies.
It is refreshing.
Here is a comment from one Twitter user:
I was scrolling through H&M's website and I saw this super cute swimsuit. So I look more into it and as you can see, they have not edited their stretch marks out! I'm so proud of @hm like they're really supporting natural bodies, I love it pic.twitter.com/FWkBnt02Tt

— emma (@emmathewho) 21 July 2018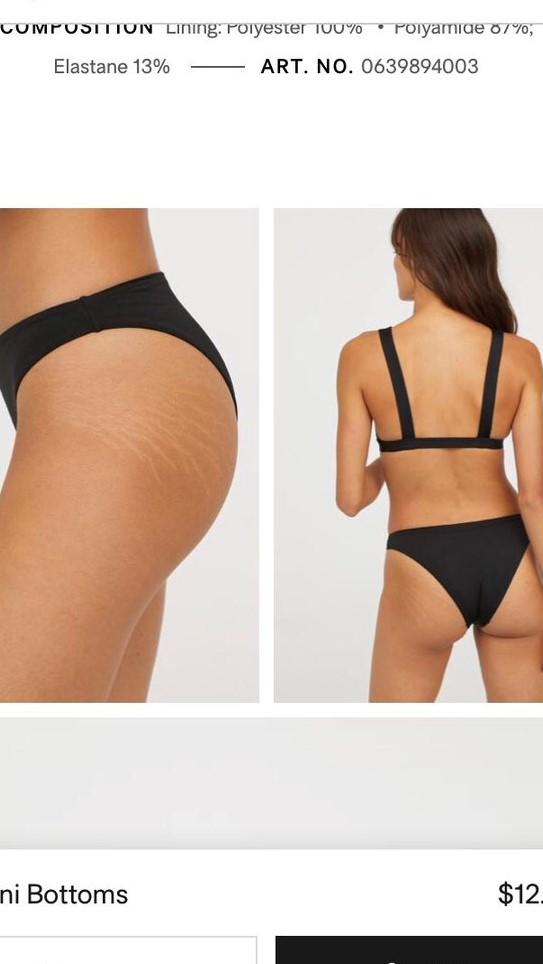 Here at Style Button we take a similar approach, we have everyday women modelling our clothes, all of whom have had children and experienced their own body confidence issues.
We want our customers to see what the clothes look like on real women of different shapes and sizes; as we know how difficult it can be shopping online, wondering if the clothes will look just as good on you as they do on the model. We hope to make that decision easier by having relatable women wearing our clothing.
Currently we have women who are UK sizes 8, 10 and 14 on the site; we plan to have many different sized women once we expand our range.
Most of our styles run from UK size 8 to 16, we are planning to expand this to smaller and larger sizes as our company grows.
The message to take from this is that real life isn't airbrushed or filtered, we are who we are, tiger stripes and all.
You can read more about H&M's images here.
Much love xx